The Noel Cemetery near Ligonier, Pennsylvania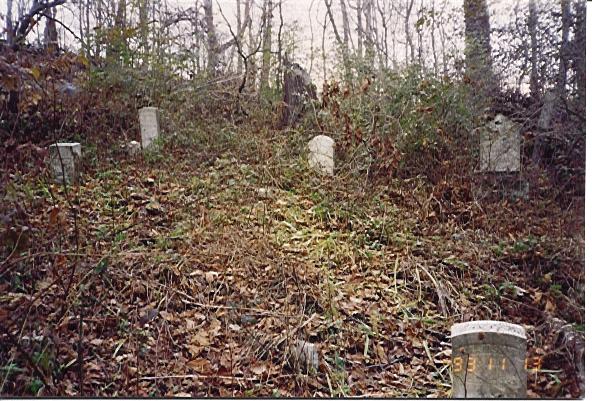 Jacob Noel and his wife, Catharine Grainer came to the Ligonier Valley of Westmoreland County, Pennsylvania with six of their seven children in about 1823. Their first home was the house where General Arthur St. Clair had died five years before. In 1830 Jacob acquired property on Chestnut Ridge which contained a house and 254 acres of land. It is on this land that the cemetery now stands. Oral history states that the first burial here was a drifter who had acquired a temporary job at the Noel farm. One day as he was picking pears, he fell from the tree and broke his back. As he lay dying he asked that the family bury him right where he fell; and supposedly this was done.
The Noel Cemetery located about three miles west of the Ligonier Gazebo and a little south of the Lincoln highway on private land. It is apporxamately 23 yards long by 12 yards wide, and contains 13 discernible burials. Located in a woods, it is surrounded by a wire fence. The cemetery is classified as abandoned, and is maintained by the Historical Society.
This was taken from "The Noel Tree" by Charles Noel and Volume One of "LIGONIER VALLEY CEMETERIES", Ligonier Borough and Township, Compiled by William L. Iscrupe, copyright 1976. Both were puiblished by the SOUTHWEST PENNSYLVANIA GENEALOGICAL SERVICES.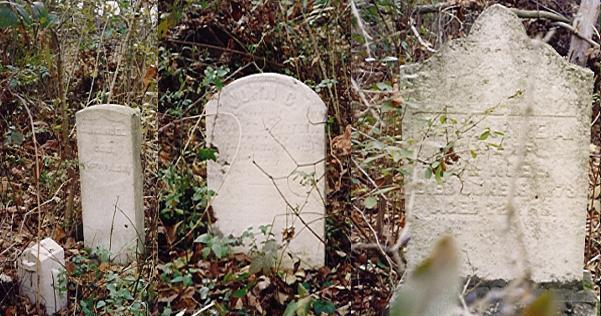 Charles Noel 1808 - 1895 John C Noel 1845 - 1863 Catherine Noel 1852 - 1873